Doy Charnsupharindr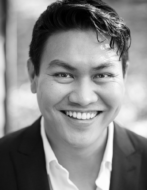 Doy has been part of the Bay Area theatre community since 2013. He first became part of PSP in 2019 playing Harold Hill in The Music Man. His other credits include Mr. Webb in Our Town (CCCT), Mike Masaoka in Allegiance (CCCT), Les Misérables (BBBay), Miss Saigon (BBBay), Joseph & the Amazing Technicolor Dreamcoat (BBBay), and Conrad Panganiban's Welga! (Bindlestiff). Offstage, Doy serves on a few Bay Area theatre company boards and is passionate about making theatre a truly inclusive space, especially for BIPOC artists. He's also a teacher and a coach specialized in leadership, communication, presentation, and storytelling skills. He utilizes his training to help others develop their leadership presence, discover their authentic style, and live according to their true purpose in life.
Gary Craig Schoenfeld Jr.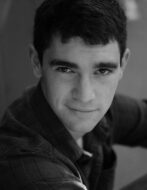 My first thought when I walked up the stairs of our building was that this truly is a beautiful spot for a theater. That feeling has never gone away. It feels like you're driving into the forest when you come here and I've always relished that. We have the great privilege of helping to foster and grow the next generation of PSP theater. As a committee member, I will continue to strive to create excellent and specific art. I will work to help us create a better and more efficient system and organization. I also hope to help bring in an all-new audience base to the theater. Above all, I promise to love our theater. I adore our little theater in the woods and I will always want to see it grow and thrive.
Gary Stanford, Jr.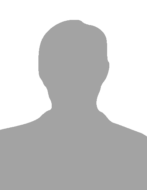 Joan Pugh Newman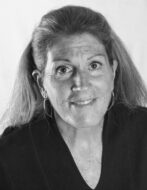 I have been involved with PSP since 2008, first as an actor and then, beginning in about 2009, as a member of the PSP Board of Directors, and its legal advisor. In addition, I have served PSP as the Hospitality Chair for the past few years. In this position, I communicate with and schedule volunteers to cover the Hospitality service we offer for every show and fundraiser performance, as well as scheduling ushers, and coordinating the Galas for Opening Night. I have enjoyed performing in the cast of several PSP shows over the past few years, in addition to serving as stage manager and producer. I hope to assist the PSP Board in continuing on its current path of restructuring to ensure consistency, integrity, and excellence in overall operations of the theater, both financial and artistic.
Debi Durst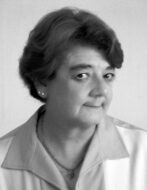 I have been honored to be a part of PSP for the last 11 years. I was a member of the Board of Directors for 3 years, and now start my fifth year on the Artistic Committee. I roamed this Blue Planet as an improviser/comedian for over 30 years before returning to my first love—theater. I have directed five shows at PSP and have acted in many productions here as well. I produce events and tours, including San Francisco's Comedy Celebration Day, and the Big Fat Year End Kiss Off Comedy Show. I am also the official emcee for the annual SFMTA Cable Car Bell Ringing Contest. Think Globally, Act Locally! I plan to use my vast knowledge, experience and expertise to help PSP grow artistically; I believe in this great community theater and want to see it thrive for generations to come.
Stephanie Barajas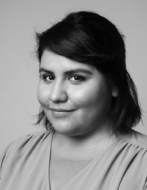 Stephanie Barajas is a San Jose-based Mexican performer, photographer, and arts administrator. She was recently selected as one of City of San Jose's 2022 Creative License Ambassadors. As an Ambassador, she plans to focus on her I Am My Body project which hopes to give folks to have a platform to talk about their bodies freely, to see themselves portrayed as art, and create awareness about issues such as fatphobia, transphobia, racism, xenophobia, and ableism. Raised in Guadalajara, Mexico, her family made the difficult decision to relocate to the Bay Area in 2006. In 2010, she attended USC, where she earned a BA in Theatre, with minors in Cinematic Arts and Communications. After graduating, she settled down in LA to explore the creative sector. Soon after, she picked up a camera and fell in love with the medium. It allowed her to explore the city, meet other BIPOC photographers, and capture resilient communities. In 2015, she was selected to showcase her work in Art Share LA's "Gimme Shelter," a street photography exhibit. When she returned to the Bay Area in 2017, she began working with Giant Creative Services and the School of Arts and Culture at the Mexican Heritage Plaza in the East Side of San Jose as an Events Coordinator. She continues to perform and was most recently seen in Teatro Vision's Production of Departera.