Spindrift School of Performing Arts
Inspired by former President of the PSP Board, the late Tom Stack, the school was founded in 1994 by Alex & Martha Bootzin who saw a need for arts instruction in the community and in the local schools. As Pacifica's only non-profit performing arts school, SSPA has grown into a vibrant, expanding organization. The school has worked hard to establish roots here in the community by providing a stable base for children to train in the arts and providing the best artists possible to train them.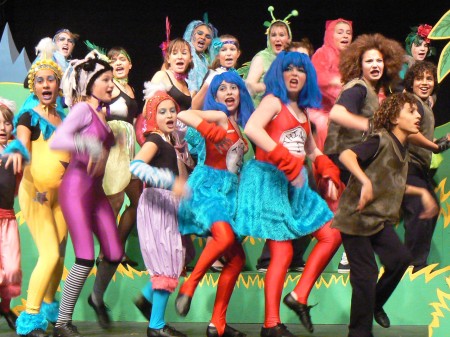 SSPA provides high quality performing arts experiences & training in shows, classes, private lessons and summer camps year-round to well over 3000 students each year, including grant and in-school programs. You can find SSPA providing outreach classes, grant based programs or in-school programs to every school in Pacifica as well as schools and pre-schools on the Penninsula and even in San Francisco.

SSPA Mission Statement: To train and inspire students of all ages in the performing arts while instilling the qualities of confidence, self-discipline, creativity & respect for others.
Visit the Spindrift School of Performing Arts web site at www.SpindriftSchool.org