Poignant Masterpiece "4000 Miles" Comes to Pacifica
by Sharon Martinez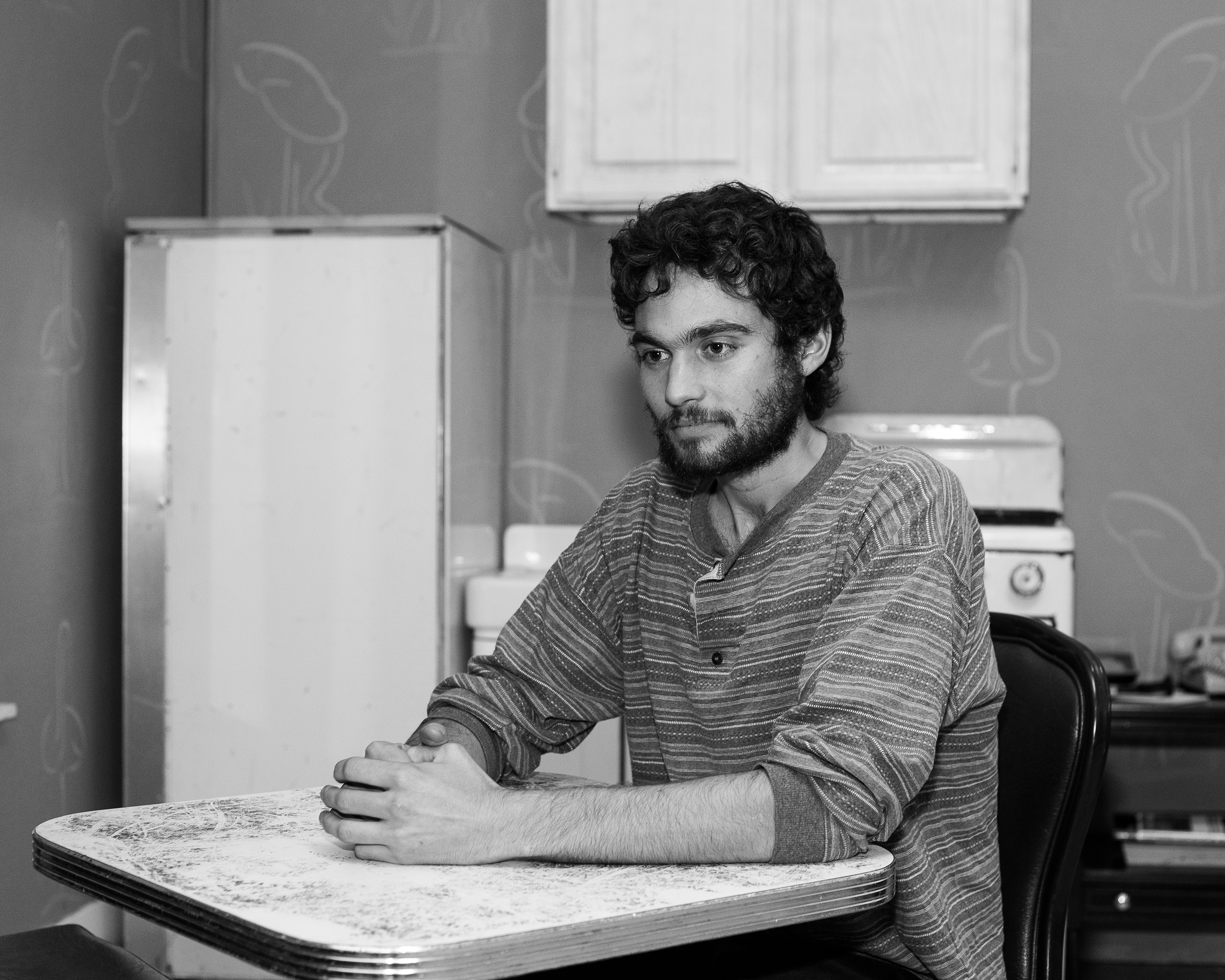 In 4000 Miles, opening on January 15 at Pacifica Spindrift Players, after suffering a major loss while on a cross-country bike trip, 21 year-old Leo seeks solace from his feisty 91 year-old grandmother Vera in her West Village apartment. Over the course of a single month, these unlikely roommates infuriate, bewilder, and ultimately reach each other. In this way, insightful playwright Amy Herzog examines how two outsiders find their way in today's world.
Originally, 4000 Miles premiered in 2011 and ran Off-Broadway through 2012. It won the 2012 Obie Award for Best New American Play, and its author, Herzog, garnered the 2012 New York Times' Outstanding Playwright Award. This show was also the 2012 winner of Time Magazine's #1 Play/Musical, and was a finalist for the 2013 Pulitzer Prize for Drama.
PSP's production of 4000 Miles is directed by Gary Craig Schoenfeld, making his directorial debut. Schoenfeld joined PSP a year ago when he charmed audiences with his appearance in the lead role of Finch in PSP's production of How to Succeed in Business Without Really Trying. Schoenfeld quickly fell in love with this beautiful theatre, and later that season went on to star in PSP's hilarious The Complete Works of William Shakespeare, Abridged, and serve as assistant director for the PSP's production of the classic Harvey.
Schoenfeld wanted to direct 4000 Miles because the play "is a very intimate show that delves into some of the deepest and most honest places of being human. It tackles pain, loss, love, joy and everything in between. The lead character is a 21 year old struggling to figure out what it means to become a man. That speaks to me, if for no other reason than I myself am 21."
The 4-member cast of this touching show features Jeremy Judge as the confused Leo Joseph-Connell, Jackie Blue as his cantankerous grandmother Vera Joseph, and his two very different love interests, Isabel Anne To as Amanda, and Lindsay Schultz as Becca. 4000 Miles is an ensemble piece in which, according to Schoenfeld, "Each cast member strives to build a world where every character feels real and accountable to what is around them. Everyone involved with this project is wholly committed to it, and is talented and an absolute joy to work with. I've enjoyed my time working on this show as much as any production I've been a part of. This is my first venture into directing and I could not have chosen better people to be by my side."
Because of its mature themes, 4000 Miles is recommended for audience members aged 13 and older. Schoenfeld concludes: "4000 Miles is an intimate show with an abundance of heart and grace. It is a sweet and crazy ride that will make you appreciate the joys of life and the people we love, but that we sometimes take for granted."
4000 Miles runs January 15 through January 31. Tickets are available online or by contacting the PSP box office at (650) 359-8002.