Executive Board of Directors
President: Jordana Wolf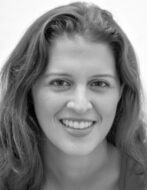 Elected 2021-2024
Theatre has been a part of my life for as long as I can remember, so when I heard about PSP, I decided to come to General Auditions in the fall of 2017 to maybe get back into acting a little. I haven't left since, and I haven't wanted to. And while I have done quite a bit of acting since, that is only part of what my experience at PSP has been. I have found a community of amazing people here, in this theatre tucked into the forested hills. As the President, I look forward to continuing to build and strengthen that community. For me, coming to PSP has felt like coming home, and I will work to make that the way everyone feels when they walk in our doors.
VP in Charge of Volunteers and Hospitality: Roxanne Ashe
Appointed 2023
I am so happy to have an opportunity to contribute to this wonderful, welcoming theatre community! I have been involved in theatre most of my life, usually acting or directing. My most recent experience acting here at PSP introduced me to this incredibly warm and supportive group of theatre artists and volunteers. I want to do everything I can to support this treasure of a little theatre.
I have shared in the fun that volunteering at a theatre can bring, and look forward to welcoming new volunteers to help create magic and build community with us. I can't wait to meet you all!
VP in Charge of Finance: Nichole Rousseau-McAllister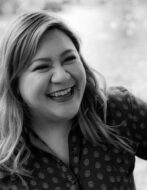 Appointed 2022-25
The PSP is such a special community, and I hope to continue to serve it in the role of VP of Finance. I hope to bring greater clarity and financial controls to this role.
I grew up on the Peninsula, and I fondly remember coming to PSP shows with my mom when I was a child (I can recognize several of the shows from the old photos that line the PSP hallways!). As an adult, it's a pleasure to come back to PSP and help the back of house "wheels turn" so that our little theater in the woods can continue its long tradition of providing enriching live entertainment to the coastside.
VP in Charge of Grants: Allison Berke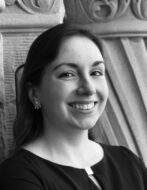 Elected 2022-25
Allison
has lived on the Coastside since 2017 and is a big fan of both improv comedy and live theatre. She has performed with Coastal Rep (
The Lion in Winter
) and improv groups across the Bay Area including Un-Scripted Theatre, Pear Improv Troupe, and Pure Moxie Players. She loves seeing shows at PSP and believes that community theatre by and for the locals is an important resource. She is looking forward to putting her grant-writing experience to work helping to fund great and unique theatre.
VP in Charge of Patron Development: Barbara Williams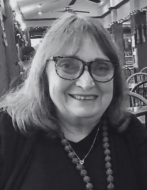 Appointed 2023
After retiring in 2004 from 39 years of teaching high school acting and technical theatre classes where she was affectionately known by her students as the "Drama Mama," Barbara moved to El Granada near Half Moon Bay and continued to direct plays and volunteer in almost every technical capacity with various local community theatres.  However, PSP is the first theatre group she had a desire to join, and she served for several years from about 2010 – 2015 on the Executive Board and as Artistic Chairman.  Her main goal as a board member these days is to find the financing that will keep PSP doors open and able to bring great theatre and entertainment to Pacifica for many years to come.  She's thrilled to be back on the board, helping "this Little Gem of a theatre in the woods," which is her nickname for PSP. 
Recording Secretary and Parliamentarian: Heather Skelley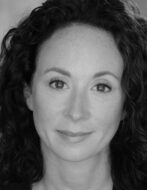 Elected 2022-25
I first walked into PSP in the spring of 2016 for general auditions. During the callbacks I started talking with another actor and I said "it seems like everyone knows each other". She responded, "yes, it's a pretty small community". My face must have fallen because she said, "but we love to have new people join us". That was my experience that summer and it still is four years later. I am so grateful to join PSP and help welcome in other people who are new to theatre, or returning after many years away (like I was). I'm looking forward to helping PSP grow and thrive, helping out where needed and getting to know each and every one of you who are so valuable to our little theatre.