Executive Board of Directors
President: Cat Imperato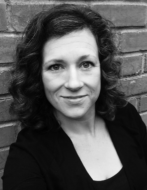 Elected 2020-2023
I've always been profoundly moved by theatre's power to transform and inspire, and earned a B.A. in Theatre after studying acting, writing and design at U.C. San Diego. I've worked with PSP both on and offstage since 2015, and have been a member of both the Artistic Committee (Education Function Master, 2016-2017) and the Executive Board. PSP has given me the opportunity both to rekindle my own love of theatre, and to introduce my family to the same creative and magical world that has been such an inspiring force in my own life.
VP in Charge of Volunteers & Hospitality: Jordana Wolf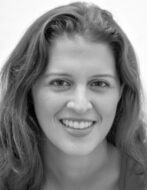 Elected 2019-2022
Theatre has been a part of my life for as long as I can remember, so when I heard about PSP, I decided to come to General Auditions in the fall of 2017 to maybe get back into acting a little. I haven't left since, and I haven't wanted to. And while I have done quite a bit of acting since, that is only part of what my experience at PSP has been. I have found a community of amazing people here, in this theatre tucked into the forested hills. As the VP of Volunteers, I look forward to continuing to build and strengthen that community. Our volunteers are such an essential part of PSP, and I want to make the volunteer process here as welcoming and rewarding as possible. For me, coming to PSP has felt like coming home, and I will work to make that the way everyone feels when they walk in our doors.
VP in Charge of Marketing & Communications: Adrienne Herro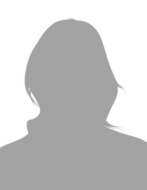 Elected 2020-2023
VP in Charge of Finance: Doy Charnsupharindr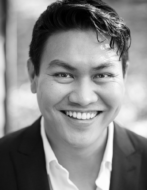 Elected 2021-2024
Doy has been part of the Bay Area theatre community since 2013. He first became part of PSP in 2019 playing Harold Hill in The Music Man. His other credits include Mr. Webb in Our Town (CCCT), Mike Masaoka in Allegiance (CCCT), Les Misérables (BBBay), Miss Saigon (BBBay), Joseph & the Amazing Technicolor Dreamcoat (BBBay), and Conrad Panganiban's Welga! (Bindlestiff). Offstage, Doy serves on a few Bay Area theatre company boards and is passionate about making theatre a truly inclusive space, especially for BIPOC artists. He's also a teacher and a coach specialized in leadership, communication, presentation, and storytelling skills. He utilizes his training to help others develop their leadership presence, discover their authentic style, and live according to their true purpose in life.
VP in Charge of Grants and Sponsorship: (vacant)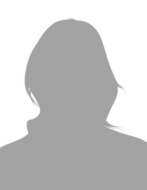 Elected 2020-2023
VP in Charge of Patron Development: Stephanie Barajas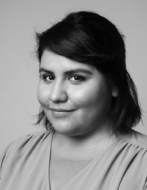 Elected 2021-2024
Stephanie Barajas is a San Jose-based Mexican performer, photographer, and arts administrator. She was recently selected as one of City of San Jose's 2022 Creative License Ambassadors. As an Ambassador, she plans to focus on her I Am My Body project which hopes to give folks to have a platform to talk about their bodies freely, to see themselves portrayed as art, and create awareness about issues such as fatphobia, transphobia, racism, xenophobia, and ableism. Raised in Guadalajara, Mexico, her family made the difficult decision to relocate to the Bay Area in 2006. In 2010, she attended USC, where she earned a BA in Theatre, with minors in Cinematic Arts and Communications. After graduating, she settled down in LA to explore the creative sector. Soon after, she picked up a camera and fell in love with the medium. It allowed her to explore the city, meet other BIPOC photographers, and capture resilient communities. In 2015, she was selected to showcase her work in Art Share LA's "Gimme Shelter," a street photography exhibit. When she returned to the Bay Area in 2017, she began working with Giant Creative Services and the School of Arts and Culture at the Mexican Heritage Plaza in the East Side of San Jose as an Events Coordinator. She continues to perform and was most recently seen in Teatro Vision's Production of Departera.
Recording Secretary and Parliamentarian: Heather Skelley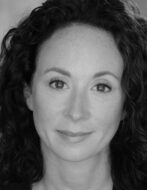 Elected 2018-2021
I first walked into PSP in the spring of 2016 for general auditions. During the callbacks I started talking with another actor and I said "it seems like everyone knows each other". She responded, "yes, it's a pretty small community". My face must have fallen because she said, "but we love to have new people join us". That was my experience that summer and it still is four years later. I am so grateful to join PSP and help welcome in other people who are new to theatre, or returning after many years away (like I was). I'm looking forward to helping PSP grow and thrive, helping out where needed and getting to know each and every one of you who are so valuable to our little theatre.