Executive Board of Directors
President: Cat Imperato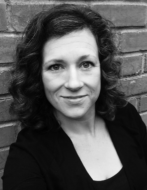 Elected 2020-2023
I've always been profoundly moved by theatre's power to transform and inspire, and earned a B.A. in Theatre after studying acting, writing and design at U.C. San Diego. I've worked with PSP both on and offstage since 2015, and have been a member of both the Artistic Committee (Education Function Master, 2016-2017) and the Executive Board. PSP has given me the opportunity both to rekindle my own love of theatre, and to introduce my family to the same creative and magical world that has been such an inspiring force in my own life.
1st VP in Charge of Volunteers & Hospitality: Jordana Wolf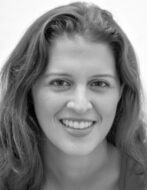 Elected 2019-2022
Theatre has been a part of my life for as long as I can remember, so when I heard about PSP, I decided to come to General Auditions in the fall of 2017 to maybe get back into acting a little. I haven't left since, and I haven't wanted to. And while I have done quite a bit of acting since, that is only part of what my experience at PSP has been. I have found a community of amazing people here, in this theatre tucked into the forested hills. As the VP of Volunteers, I look forward to continuing to build and strengthen that community. Our volunteers are such an essential part of PSP, and I want to make the volunteer process here as welcoming and rewarding as possible. For me, coming to PSP has felt like coming home, and I will work to make that the way everyone feels when they walk in our doors.
2nd VP in Charge of Marketing & Communications: Bella Tapia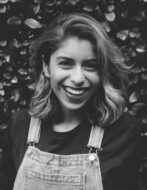 Elected 2020-2023
Enthusiastic with strong history of achievement in graphic design, film, and photography — I am a recent graduate of UC San Diego, with a BA in Visual Arts – Media. I am a Bay Area native who has done acting and tech at the community theatre level, as well as photography/videography for theatre artists and theatrical productions in the Bay Area and San Diego.
3rd VP in Charge of Sales and Finance: Vanity Olaires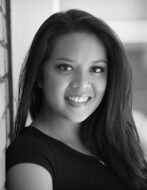 Elected 2020-2023
After performing on this stage only a few times, PSP has already found a place in my heart. It is humble, full of talent, and has so much to give. I am honored to be on a board that is immensely passionate about creating and sharing the love of performance art and I am looking forward to its further success with this team as we consider new ideas and push our potential.
4th VP in Charge of Development: Michelle Morales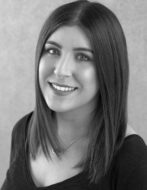 Elected 2020-2023
After more than 20 years as a performer, I am so grateful to PSP for offering me new ways to be involved in theater. In early 2019, I became interested in trying my hand at props for the first time. A friend and fellow actor connected me with PSP Artistic Director Doug Greer, who gave me the opportunity to design props for Heathers The Musical. Little did I know I would end up designing five more shows within a span of a year, three of those at PSP and two more with Doug. When asked if I would be interested in joining the PSP Board, I knew it would be the perfect opportunity to help repay PSP for the opportunities it has given me. I look forward to contributing to PSP's future success, continuing to design props, and one day performing on the PSP stage.
5th VP in Charge of Fundraising: Dianna Collett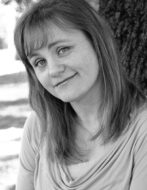 Elected 2020-2023
I have been acting in PSP shows since my childhood and have loved being a part of this community. I have been grateful for the opportunities it has given me to create art, and build wonderful friendships that have helped me to grow. so naturally I want to give back at least some of what I have gotten. My goals are to help engage our community in helping such a prized gem that lives among them. I would like to bring in funds to help our theater get the care and love it needs and help create more and more art we are proud of. Theater is such a collaborative art and there are so many different ways to collaborate, and I'm excited to be one piece in that collaboration.
Recording Secretary and Parliamentarian: Sara Ramos
Elected 2018-2021
Sara Ramos has been involved with PSP since about 2006. She has worked countless productions backstage(with some brief onstage appearances), most notably as Stage Manager. Some favorite Stage Managing projects at PSP have been You're a Good Man, Charlie Brown, Cabaret, and Noises Off (though there are many others that are close to her heart). Sara has been thrilled to serve as Secretary and Parliamentarian for the 2017-2018 year and is excited to serve another term trying to help improve the theater in any way she can. Sara has a B.A. in Theater Tech and Design from SFSU and can be found Stage Managing around the Bay Area, but she always makes her way back to PSP — the place that feels most like home.