Executive Director: Gary Craig Schoenfeld Jr.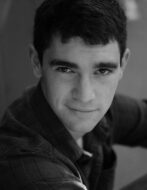 My first thought when I walked up the stairs of our building was that this truly is a beautiful spot for a theater. That feeling has never gone away. It feels like you're driving into the forest when you come here and I've always relished that. We have the great privilege of helping to foster and grow the next generation of PSP theater. As Executive Director, I will continue to strive to create excellent and specific art. I will work to help us create a better and more efficient system and organization. I also hope to help bring in an all-new audience base to the theater. Above all, I promise to love our theater. I adore our little theater in the woods and I will always want to see it grow and thrive.
Artistic Director: Doug Greer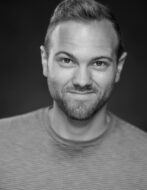 I have been involved with PSP since performing in The Woman in Black back in October 2017. Since then, I have directed Heathers & The 25th Annual Putnam County Spelling Bee as well as performed in City of Angels. In my time at PSP, I have been absolutely blown away by this theater and its members. There's no other theater that's truly community based – where one could perform, Production Manage, Props Design, and Direct all in one season. After serving as the Artistic Chair for the past two years, I am ecstatic to step into the Artistic Director role and create amazing season slates and work tirelessly to help PSP up level the quality of theater we present to the PSP community and broader Bay Area.
Managing Director: Heather Skelley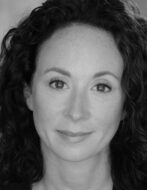 I first walked into PSP in the spring of 2016 for general auditions. During the callbacks I started talking with another actor and I said "it seems like everyone knows each other". She responded, "yes, it's a pretty small community". My face must have fallen because she said, "but we love to have new people join us". That was my experience that summer and it still is four years later. I am so grateful to join PSP and help welcome in other people who are new to theatre, or returning after many years away (like I was). I'm looking forward to helping PSP grow and thrive, helping out where needed and getting to know each and every one of you who are so valuable to our little theatre.
Theater Admin: Ruth Amber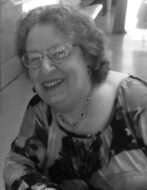 My family and I have been Pacifica residents (having moved here from our native San Francisco) since 1975 and began attending PSP productions in 1989 and then began volunteering in box office and hospitality. I am very passionate about PSP and my goals for the coming year are to ensure that our theatre continues to be a welcoming, inviting and warm environment for our patrons, our volunteers and all others who enter our "little gem" in the woods, as well as help raise the funds we need to ensure that PSP maintains its presence in Pacifica and the surrounding Bay Area Communities by so we can provide high quality live community theatre and maintain our positive presence.