Play Selection Committee Chair: Kate Tucker Fahlsing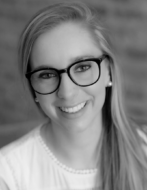 Appointed 2022
As a recent resident of Pacifica, I was looking for a local theater community and was so thrilled when I discovered PSP. I love theater that makes me feel something intensely, and challenges me to consider different perspectives. I'm passionate about creating opportunities for diverse voices to be heard and especially excited about developmental opportunities for new work. I currently work as The Director of Creative Strategy for a gaming company that focuses on games for women. I hold an MFA in Writing for the Screen + Stage from Northwestern University, and my plays have been featured Off-Broadway in NYC and in Chicago. My play Across the Park was a semifinalist for the Eugene O'Neill National Playwrights Conference in 2017. In my freetime I teach dramatic writing workshops and provide script coaching and consulting through WhizBang Writers Workshop. You can often find me enjoying coastal life at the beach with my two Labrador Retrievers.
Resident Prop & Set Dressing Master: Gary Pugh Newman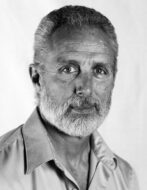 Appointed 2018-2020
I have been involved with PSP in many ways, including: acting, directing, producing, set building and painting, stage crew, board operator (light and sound), in addition to service on the PSP Board as both Vice President and President. Some accomplishments during my tenure include: overseeing the drafting and adoption of our new Board Bylaws, working with the City, a private architect, and contractors, to restore the theater roof to working order, as well as working with the Pacifica Rotary Club to clean and paint the theater building. My overall objective is to continue improving our theater, especially in efforts to enhance our new Gallery performance space, increase our volunteer base, and solidify our financial strength.
Resident Costume Master: Jennifer Gough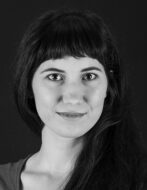 Appointed 2017-2020
I have been involved at Pacifica Spindrift Players both as a performer and costume designer since 2015 (occasionally doing double-duty as both in the same show). I was appointed the Resident Costume Master at PSP in 2017. I studied Theatre Arts with an emphasis in Costume Design at San Francisco State University. In my role as Costume Master at PSP, I aim to aid the artistic vision of our season's directors and designers, as well as assist other local theatre organizations with costume rentals.
Resident Technical Master: Jared Alexander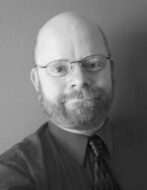 Appointed 2017-2020
Ever since I can remember I have been in the theatre, in one way or another. I have been part of PSP since 2002 and love every bit of it. I have worked both on stage and the "Dark Side". My goal in this next year is to not only help select a riveting season full of wonderful shows, but also to make those shows chosen into a visual and auditory wonderland using the technical capabilities of this wonderful theatre. Also to upgrade our technical potential and bring PSP to the cutting edge!
Historian/Secretary: Debi Durst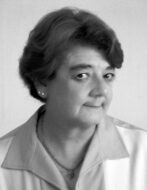 Appointed 2017-2020
I have been honored to be a part of PSP for the last 9 years. I was a member of the Board of Directors for 3 years, and now start my third year on the Artistic Committee. I roamed this Blue Planet as an improviser/comedian for over 30 years before returning to my first love—theater. I have directed five shows at PSP and have acted in many productions here as well. I produce events and tours, including San Francisco's Comedy Celebration Day, and the Big Fat Year End Kiss Off Comedy Show. I am also the official emcee for the annual SFMTA Cable Car Bell Ringing Contest. Think Globally, Act Locally! I plan to use my vast knowledge, experience and expertise to help PSP grow artistically; I believe in this great community theater and want to see it thrive for generations to come.
Education Function Member: Joan Pugh Newman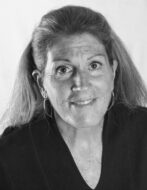 Appointed 2018-2020
I have been involved with PSP since 2008, first as an actor and then, beginning in about 2009, as a member of the PSP Board of Directors, and its legal advisor. In addition, I have served PSP as the Hospitality Chair for the past few years. In this position, I communicate with and schedule volunteers to cover the Hospitality service we offer for every show and fundraiser performance, as well as scheduling ushers, and coordinating the Galas for Opening Night. I have enjoyed performing in the cast of several PSP shows over the past few years, in addition to serving as stage manager and producer. I hope to assist the PSP Board in continuing on its current path of restructuring to ensure consistency, integrity, and excellence in overall operations of the theater, both financial and artistic.
New Theater Works Member: Vacant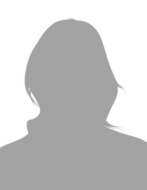 ADVISOR – Resident Set Master: Gary Smith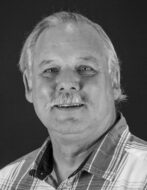 Many years ago I was involved in High School Theater. In the 90's I was involved with The Hayward Little Theater. My main interest is in the technical side of theater, specifically building. I have been involved with PSP for about two and a half years. I am the current Resident Set Master/Master Carpenter for PSP, but I have also been on stage. I want to continue to assemble quality and innovative sets for quality productions at PSP.