Doug Greer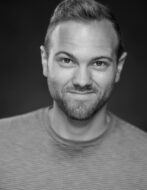 Artistic Director
Appointed 2023
I have been involved with PSP since performing in The Woman in Black back in October 2017. Since then, I have directed Heathers & The 25th Annual Putnam County Spelling Bee as well as performed in City of Angels. In my time at PSP, I have been absolutely blown away by this theater and its members. There's no other theater that's truly community based – where one could perform, Production Manage, Props Design, and Direct all in one season. I have been the Artistic Director at PSP for the past 5 years and am excited to create amazing season slates and work tirelessly to help PSP up level the quality of theater we present to the PSP community and broader Bay Area.
Doy Charnsupharindr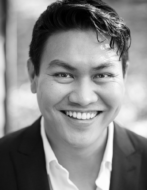 Doy has been part of the Bay Area theatre community since 2013. He first became part of PSP in 2019 playing Harold Hill in The Music Man. His other credits include Mr. Webb in Our Town (CCCT), Mike Masaoka in Allegiance (CCCT), Les Misérables (BBBay), Miss Saigon (BBBay), Joseph & the Amazing Technicolor Dreamcoat (BBBay), and Conrad Panganiban's Welga! (Bindlestiff). Offstage, Doy serves on a few Bay Area theatre company boards and is passionate about making theatre a truly inclusive space, especially for BIPOC artists. He's also a teacher and a coach specialized in leadership, communication, presentation, and storytelling skills. He utilizes his training to help others develop their leadership presence, discover their authentic style, and live according to their true purpose in life.
Joan Pugh Newman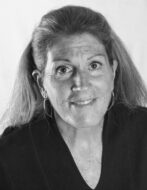 I have been involved with PSP since 2008, first as an actor and then, beginning in about 2009, as a member of the PSP Board of Directors, and its legal advisor. In addition, I have served PSP as the Hospitality Chair for the past few years. In this position, I communicate with and schedule volunteers to cover the Hospitality service we offer for every show and fundraiser performance, as well as scheduling ushers, and coordinating the Galas for Opening Night. I have enjoyed performing in the cast of several PSP shows over the past few years, in addition to serving as stage manager and producer. I hope to assist the PSP Board in continuing on its current path of restructuring to ensure consistency, integrity, and excellence in overall operations of the theater, both financial and artistic.
Debi Durst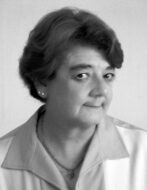 I have been honored to be a part of PSP for the last 11 years. I was a member of the Board of Directors for 3 years, and now start my fifth year on the Artistic Committee. I roamed this Blue Planet as an improviser/comedian for over 30 years before returning to my first love—theater. I have directed five shows at PSP and have acted in many productions here as well. I produce events and tours, including San Francisco's Comedy Celebration Day, and the Big Fat Year End Kiss Off Comedy Show. I am also the official emcee for the annual SFMTA Cable Car Bell Ringing Contest. Think Globally, Act Locally! I plan to use my vast knowledge, experience and expertise to help PSP grow artistically; I believe in this great community theater and want to see it thrive for generations to come.