2022-2023 Season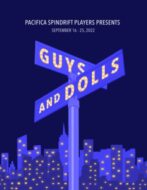 Directed by Raissa Marchetti-Kozlov
September 16 to September 25, 2022
Considered by many to be the perfect musical comedy, don't miss this refined staging of Frank Loesser's 1950 classic Guys and Dolls tells the story of gamblers, nightclub dancers, and missionaries in Damon Runyon's mythical New York City.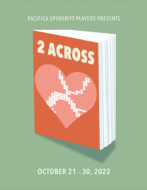 Directed by Craig Cummins
October 21 to October 30, 2022
Two strangers, a man and a woman, board a San Francisco BART train at 4:30 a.m. They're alone in the car, each is married, both are doing the New York Times crossword. A delightful intimate comedy by Jerry Mayer.
Directed by Doug Greer
March 24 to April 2, 2023
An award-winning musical about a suburban family struggling with the effects of mental illness.
Season subject to change.