Together Apart
An Unprecedented Season for an Unprecedented Time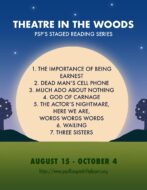 August 15 to October 4, 2020
Join Pacifica Spindrift Players for a series of outdoor, socially distanced, live theatrical experiences! PSP is proud to present an 8-week series of classic and contemporary staged readings against the backdrop of the beautiful woods of Oddstad Park in Pacifica.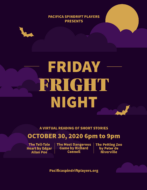 Directed by Mike Fatum
October 30, 2020
Celebrate Halloween with PSP at Friday Fright Night, a series of virtual readings of three of literature's creepiest stories: "The Tell-Tale Heart" by Edgar Allan Poe, "The Most Dangerous Game" by Richard Connell, and "The Petting Zoo" by Peter de Niverville.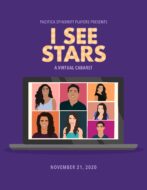 Directed by Doug Greer & Bella Tapia
November 21, 2020
PSP takes a refreshed spin on the virtual cabaret, featuring imaginative music videos and professionally recorded vocals.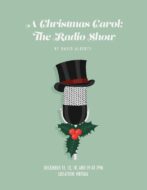 Directed by Raissa Marchetti Koslov, Anthony Howard-Erevia
December 11 to December 19, 2020
A radio foley artist arrives for work in a snowstorm - and ends up performing an entire holiday classic on their own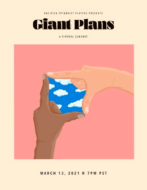 Directed by Doug Greer
March 14, 2021
Giant Plans is a riveting combination of professionally recorded and creatively filmed musical performances, plus live discussions with the performers, streamed safely into your home. This event will feature eight stellar Bay Area theatre performers singing songs from the world of musical theatre that showcase their talents and speak to the indomitable nature of the human spirit.
April 3, 2021
One-Night-Only Stand Up Comedy Event, hosted by Debi Durst